Innovations Group, a leading HR consultancy firm in Dubai, today announced the launch of its latest innovation— a new job search app that promises to change the way people hunt for jobs.
Designed to make job hunting easy and accessible for everyone, the App boasts a user-friendly interface that allows job seekers to upload their CVs, scroll through thousands of job opportunities, and apply to roles with just one click. Moreover, the platform features a personalized dashboard where users can keep track of their job applications and interviews.To enhance job searching, the app features improved filters, enabling users to search for jobs based on their skills and experience. Additionally, push notifications to keep users updated on their applied job status .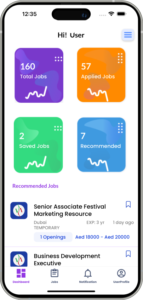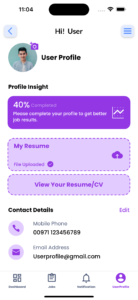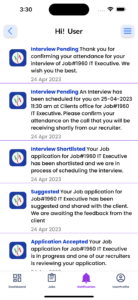 Speaking of the launch of the new App, Nikhil Nanda, Director of Innovations Group, said: "At Innovations Group, our primary goal is to help candidates find the perfect job. To this end, we're excited to launch our new job search app, which we believe will revolutionize the way people search for jobs. Through our years of experience, we understand that job hunting can be a stressful and time-consuming process and to ensure that we ease the burden of applicants in some way, our new app has been devised to make job hunting more accessible, convenient, and user-friendly for everyone."
Moreover, the app goes the extra mile in creating an all-inclusive platform by offering a Blue-Collar Jobs section, specially categorized for blue-collar candidates.The Innovations group aims to revolutionize the staffing industry by digitizing it through the use of cutting-edge technology. With this application, Innovations Group wants to give job seekers a quicker and more effective way to find employment.
The Innovations Group job search app is available for download on the App Store and Google Play.
👉 Playstore: https://play.google.com/store/apps/details?id=com.innovationuae
👉 Appstore: https://apps.apple.com/us/app/innovations-group/id1621665372